When your guests walk into your NJ wedding venue to watch your nuptials, what will they see? While they're certainly excited to see you tie the knot, it's the decor and design of the space that will capture their attention first. Of course, you want nothing more than to wow them on your big day. So, we've put together a list of details to bring your vision to life. 
Focus on the Wedding Arbor
Whether you're having an indoor or an outdoor wedding ceremony, the arbor or arch should be the focal point. This is where you want all eyes to be as you exchange rings and vows. Don't be afraid to go over the top with this design element of the ceremony. As you can see here, the options are endless. You can use pillars and add flowers or candles to them or drape sheer fabrics across the arch. You can also incorporate lighting or light fixtures in the wedding hall to make the area stand out. 
Chair Linens For a Pop of Color
If you'd like to add more color to your wedding ceremony talk to the wedding venue about linens for the chairs. They come in an array of colors and add a nice classy touch. The ceremonies pictured above show the couples getting creative opting for black linens with gold ribbon and white linens draped in pearls and jewels.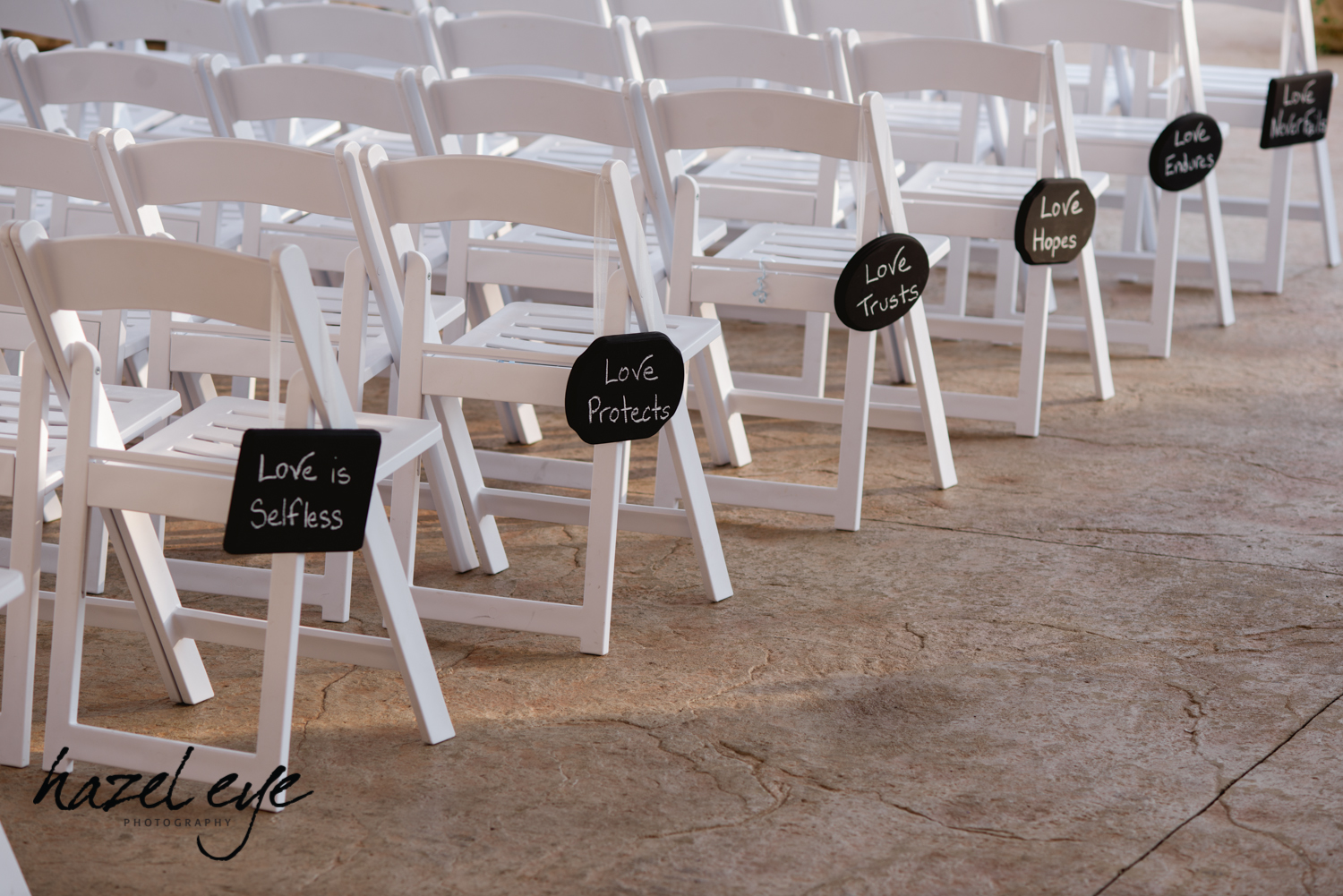 Row Decorations
Each row in the wedding hall should be decorated. While going with flowers are traditional, timeless, and perfect for the occasion, there are other options. One couple decided to use signage describing what love is. Another opted for mason jars and baby's breath to give their wedding a more rustic country feel. 
Don't Forget the Runner
When the time arrives to make your grand entrance, it is the aisle runner that adds the finishing touch. Instead of going with a traditional white runner, have one specially customized to match the rest of your decor. You can have your initials printed on it, drop flower petals all on it, or go with a colored runner to brighten up the space. 
There are a lot of details that go into designing the perfect wedding ceremony. Once you've found the perfect venue for your backdrop, start incorporating the details listed above to ensure the entire space is decorated to your liking and your guests' amazement.
Hotels Unlimited is a family owned, New Jersey based hospitality company committed to growth through excellence.
Read more about us at hotelsunlimited.com
Plan With Us
Categories
Recent Posts
Tags