Getting your dog or cat to cooperate long enough to take wedding photos is a lot more difficult than it appears. From the noises and distractions to unfamiliar faces and typical pet personalities, it can be quite the challenge to get the perfect family wedding photos. Before you give up on the idea altogether, however, here are some suggestions on how to keep your dog or cat well-behaved during your wedding photoshoot.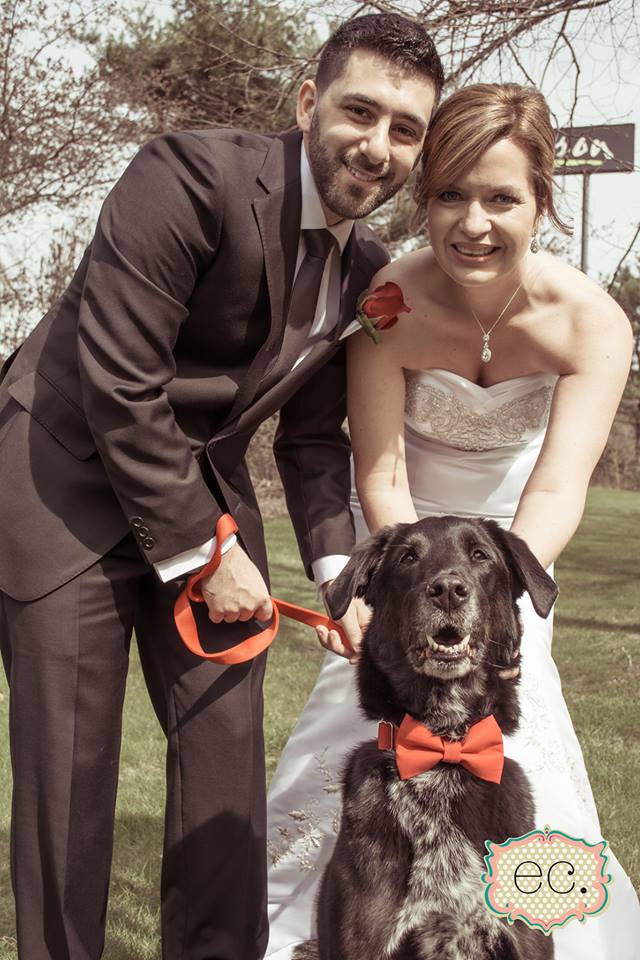 Choose the Right Photographer
There are lots of great wedding photographers in New Jersey but it is those who have a way with animals that stand to work best. While you don't have to look for an expert in animal photography, hiring someone who loves pets (and even has one) can make it easier for them to help you in keeping your pet calm during the session.

Bring Treats
Want to get a dog or cat to behave? Reward them for good behavior! You can give them treats when they behave during a pose or use them as a lure to get them to look directly into the camera for the perfect shots.

Food and Nap
Long before you're scheduled to take wedding photos make sure that your dog and/or cat have been feed and taken a nap. You want to do this well in advance to ensure that they are in a good mood and that they don't end up irritable or needing to be walked in the middle of your photos. 

Choose a Familiar Place
There are plenty of beautiful places to take wedding pictures in New Jersey. So, try to swing for a place that you've been with your pet before. The familiarity helps to lower their anxiety and will often get you the photographs you really want.

Practice Makes Perfect
If your dog or cat isn't used to getting dressed up in front of the cameras you might want to practice before the big day. From costumes and accessories to flashes and loud camera noises you don't want them to feel overwhelmed. Play dress up and practice taking photos at home. This way, you can make adjustments that keep them comfortable before it's time to take your wedding photos.

Your dog and/or cat are more than your best friends, they're your family. Taking photos with them on this very special day is only right. These tips will help you to ensure that your pets remain calm, cool, and collected during your wedding day photoshoot.

Hotels Unlimited is a family owned, New Jersey based hospitality company committed to growth through excellence.
Read more about us at hotelsunlimited.com
Plan With Us
Categories
Recent Posts
Tags