The wedding reception serves as the "after-party" to your ceremony. It's where you, your new spouse, bridal party, friends, and relatives will gather to celebrate your union. So, it's no wonder you want to make sure that your reception is an event they won't soon forget. To do this, you must not only focus on big things like menu options, table settings, and alcoholic beverages but the little things as well. Here's some creative additions to make your wedding reception stand out.
Ice Sculptures
Ice sculptures are a creative addition to any wedding reception. They're not only creative pieces of artwork but a fun way to keep the drinks cool and get your guests talking. They can be crafted in many different shapes, sizes, and colors to match your reception theme.
Choreographed Dance
When you think of entertainment at your wedding reception it's common to think of things like hiring a DJ, musician, or band to perform for your guests. If you'd like to take things a step further, however, why not have a fun choreographed dance? Hiring a mascot or getting the bridal party together to practice a 1-2 step can be loads of fun.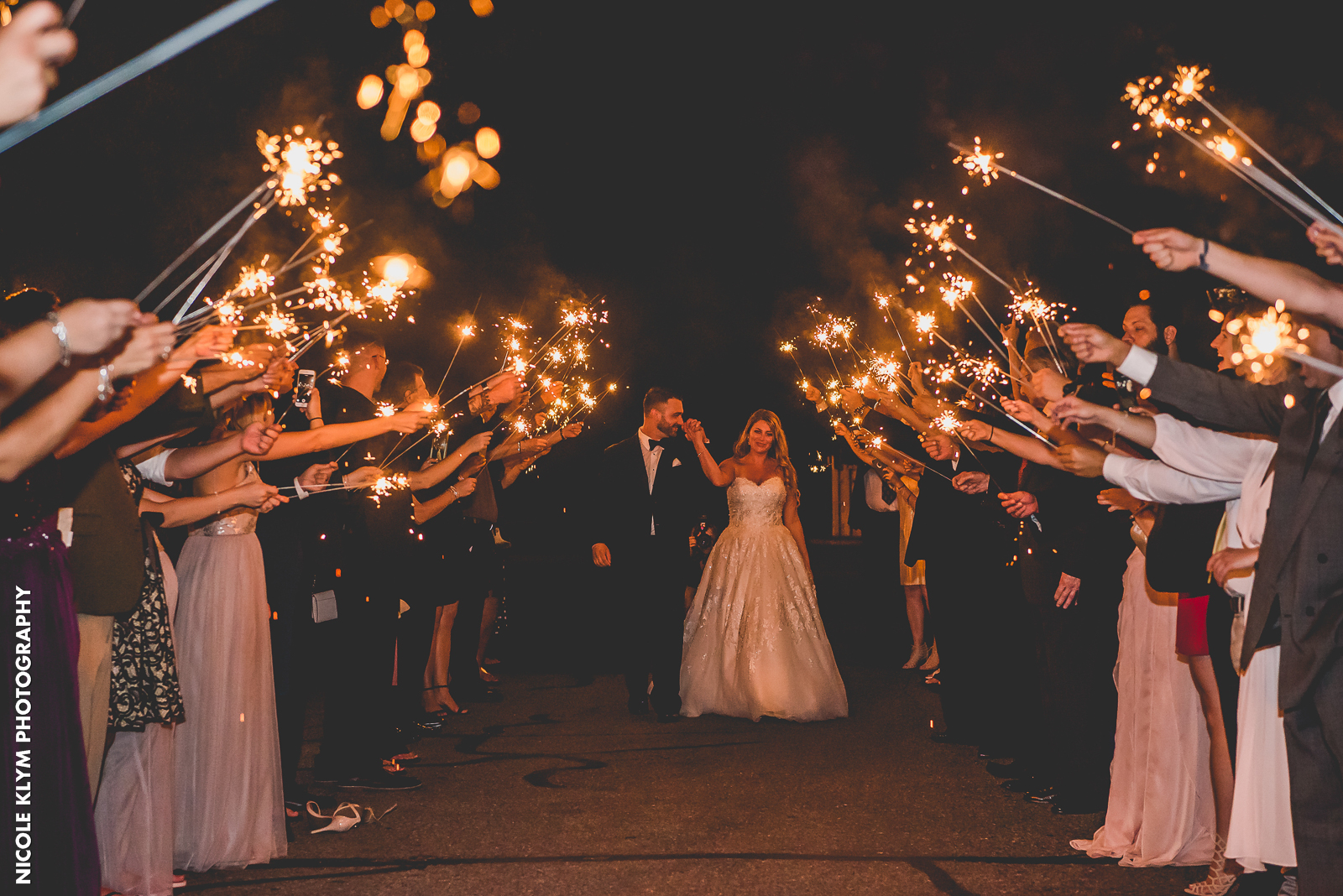 Sparklers
A small but creative addition to making your wedding reception memorable is having sparklers. Wedding sparklers are like tiny fireworks at your fingertips. Use them outside for a beautiful sparkler exit or ask about our new Sparkler Machines! Make a grand entrance, take your first dance to the next level, and WOW your guests throughout your entire reception.
Smoke Machines
Add a bit of magic and thrill to your first dance at your wedding reception by incorporating smoke machines. Though certain types of machines may require approval from the reception hall in NJ, if cleared they can add an amazing effect to the bride and groom's first dance together.
There are so many things you can add to your wedding reception to make it more memorable for you and your guests. The above list is just a few of our favorites from our various NJ wedding hall sites. If you're interested in any of the above or other creative additions, feel free to discuss it with our wedding specialists so we can help make your wildest ideas come true.
Hotels Unlimited is a family owned, New Jersey based hospitality company committed to growth through excellence.
Read more about us at hotelsunlimited.com
Plan With Us
Categories
Recent Posts
Tags